Loch Shiel to Glen Shiel Panoramas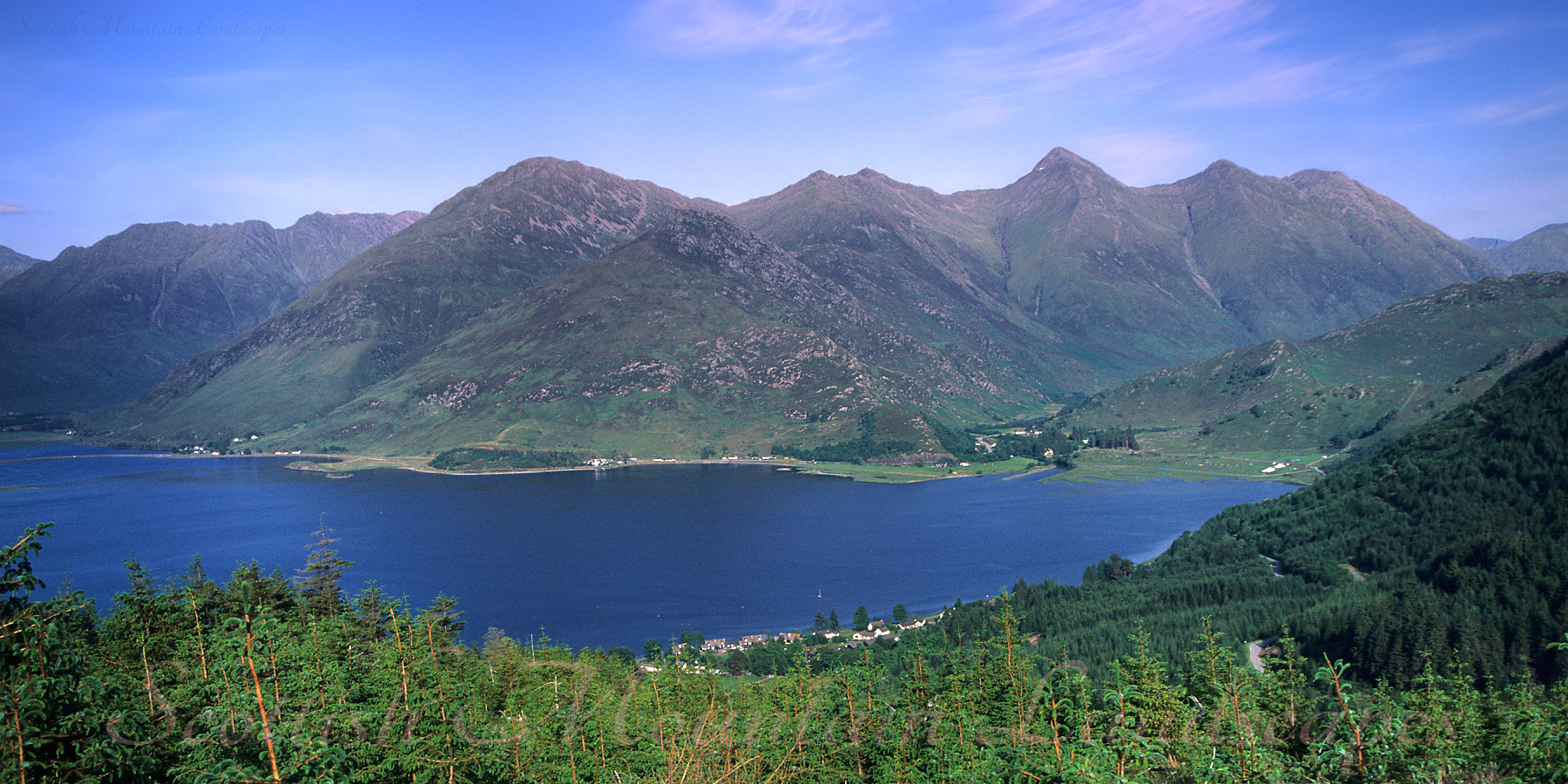 Click on the image to enlarge.
The Five Sisters of Kintail, from across Loch Duich at Bealach Ratagan.
From L-R: Sgurr na Mòraich, Beinn Bhuidhe (not one of the Sisters), Sgurr nan Saighead, Sgurr Fhuaran, Sgurr na Carnach and Sgurr na Ciste Duibhe.
The notched ridge in the background to the left is Sgurr a' Choire Ghairbh.
Translations Of Gaelic Names:
| Gaelic Name | Translation |
| --- | --- |
| Sgurr na Mòraich | Majestic Mightiness Peak |
| Beinn Bhuidhe | Yellow Hill |
| Sgurr nan Saighead | Peak of the Arrows |
| Sgurr Fhuaran | Peak of Springs |
| Sgurr na Carnach | Peak of the Stony Place |
| Sgurr na Ciste Duibhe | Peak of the Black Chest |
| Sgurr a' Choire Ghairbh | Peak of the Rough Corrie |