Loch Shiel to Glen Shiel Panoramas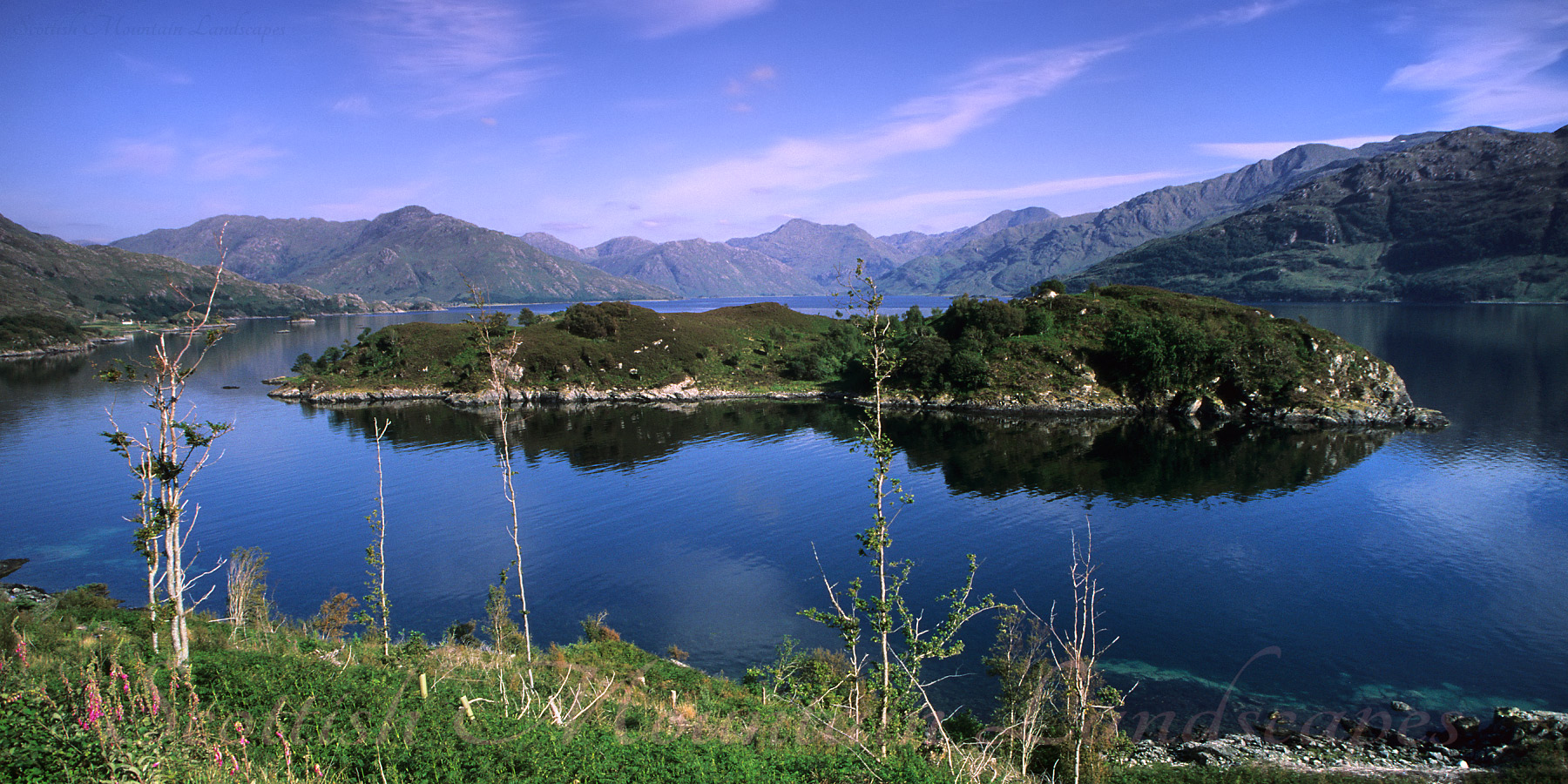 Click on the image to enlarge.
Eilean Rarsaidh Island, Loch Hourn, from Coille Mhialairigh.
In the centre background is Sgùrr a' Choire-bheithe; to the right is Luinne Bheinn. The prominent ascending ridge on the right skyline is Stob a' Choire Odhair, one of the tops of Ladhar Bheinn.
On the left skyline are (L-R): Druim Fada and Sgurr Mòr.
Translations Of Gaelic Names:
| Gaelic Name | Translation |
| --- | --- |
| Sgùrr a' Choire-bheithe | Peak of the Birch Tree Corrie |
| Luinne Bheinn | Possibly Hill of Anger or Hill of Mirth |
| Stob a' Choire Odhair | Peak of the Dun Coloured Corrie |
| Ladhar Bheinn | Hoof or Claw Mountain |
| Druim Fada | Long Ridge |
| Sgurr Mòr | Big Peak |