Loch Earn to Loch Lyon Panoramas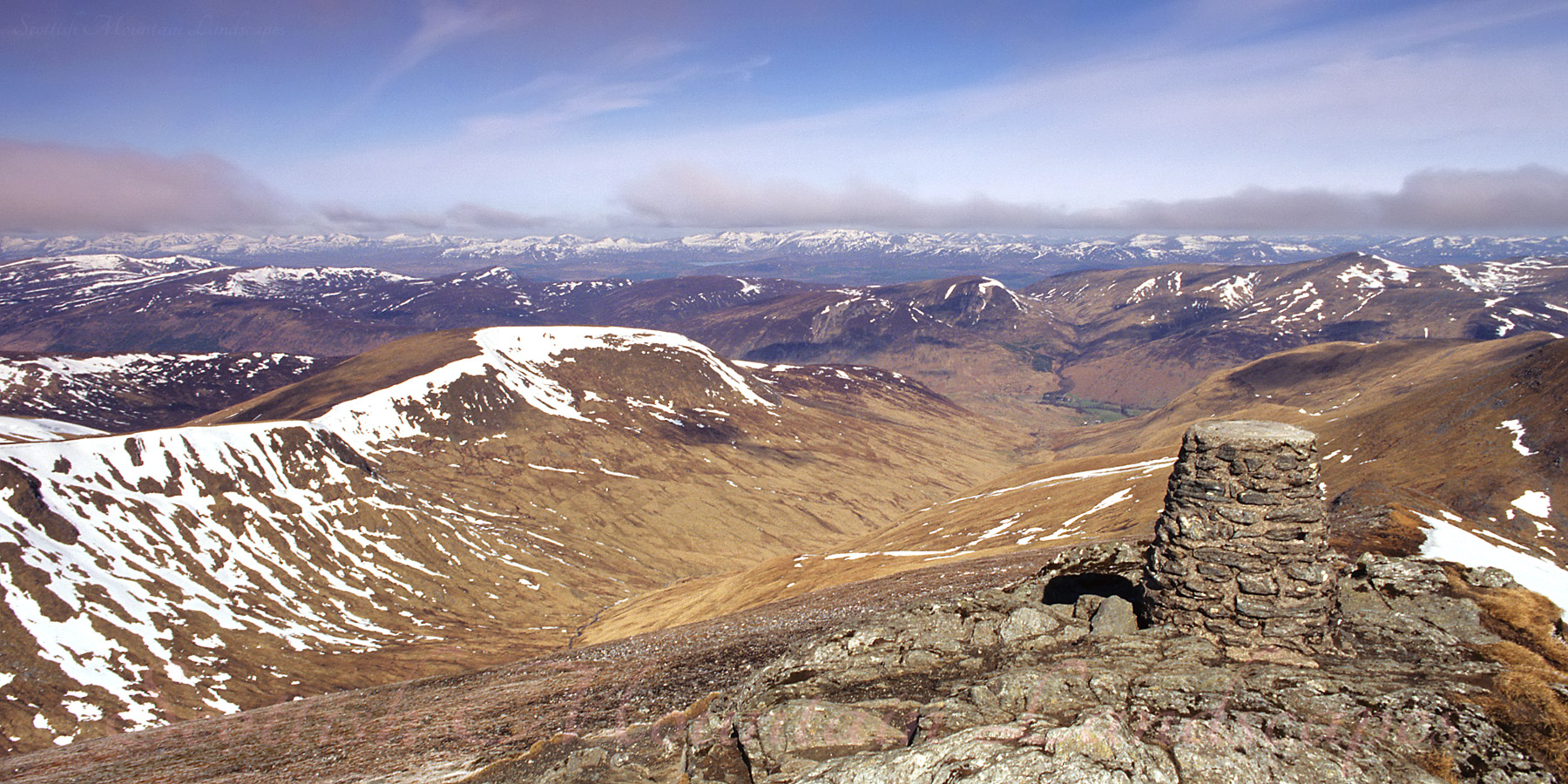 Click on the image to enlarge.
View north from the summit of Ben Lawers. In the foreground to the left is Meall a' Choire Lèith; to the right is An Stùc.
In the middle distance running from left to right is Glen Lyon. The prominent mountain above Glen Lyon to the right is Càrn Gorm.
Beyond Glen Lyon to the north is Rannoch. Loch Ericht is just visible in the centre background.
Translations Of Gaelic Names:
| Gaelic Name | Translation |
| --- | --- |
| Ben Lawers | Loud Stream |
| Meall a' Choire Lèith | Hill of the Grey Corrie |
| An Stùc | The Peak |
| Càrn Gorm | Blue Hill |