Loch Earn to Loch Lyon Panoramas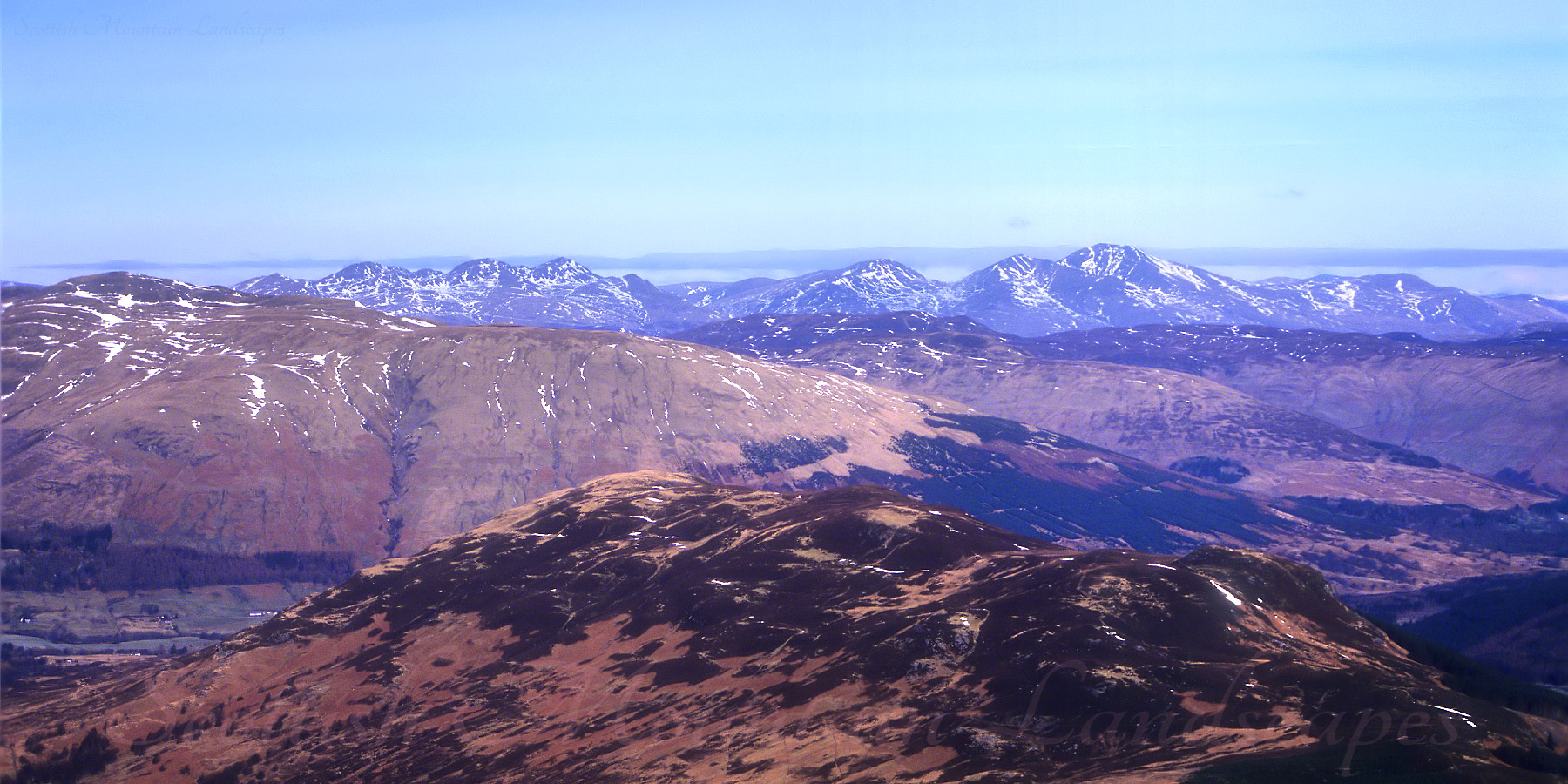 Click on the image to enlarge.
The Tarmachan Hills and the Ben Lawers group, from the summit of Benvane (Loch Lubnaig).
The Tarmachan Hills are on the left in the background. From L-R: Creag na Caillich, Beinn nan Eachan, Meall Garbh and Meall nan Tarmachan.
From the centre in the background, the Beinn Lawers group are (L-R): Meall Corranaich, Beinn Ghlas, Ben Lawers and Meall Greigh.
In the middle distance in the centre is Meall an t-Seallaidh, above Balquhidder Glen. The small hill in the foreground is Beinn an t-Sidhean.
Translations Of Gaelic Names:
| Gaelic Name | Translation |
| --- | --- |
| Benvane | White Hill |
| Meall Garbh | Rough Hill |
| Meall nan Tarmachan | Hill of the Ptarmigan |
| Beinn Ghlas | Greenish Grey Hill |
| Ben Lawers | Loud Stream |
| Meall Greigh | Hill of Horse Studs |
| Meall an t-Seallaidh | Hill of the Sight |