Wester Ross Panoramas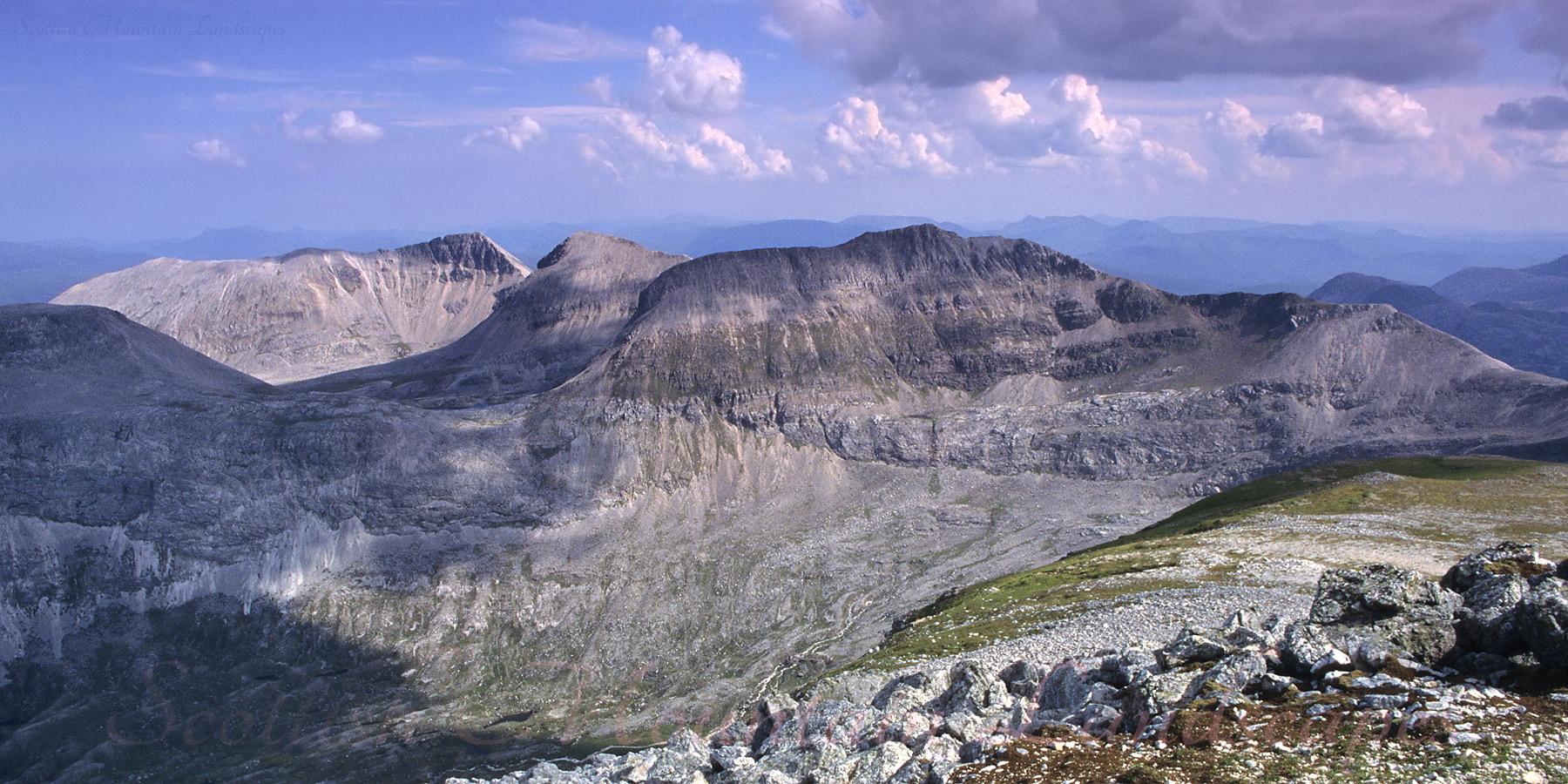 Click on the image to enlarge.
Beinn Eighe: looking east from the summit of Ruadh-stac Mòr. In the foreground to the left is Ruadh-stac Beag; on the right is Spidean Coire nan Clach.
In the background are (L-R): Creag Dhubh, Bodaich Dubh Beinn Eighe, Sgùrr nan Fhir Duibhe and Sgùrr Bàn.
Translations Of Gaelic Names:
| Gaelic Name | Translation |
| --- | --- |
| Beinn Eighe | File Hill |
| Ruadh-stac Mòr | Big Red Peak |
| Ruadh-stac Beag | Little Red Peak |
| Spidean Coire nan Clach | Peak of the Corrie of Stones |
| Creag Dhubh | Black Crag |
| Bodaich Dubh | The Black Carls |
| Sgùrr nan Fhir Duibhe | Peak of the Black Men |
| Sgùrr Bàn | White Peak |