Loch Earn to Loch Lyon Panoramas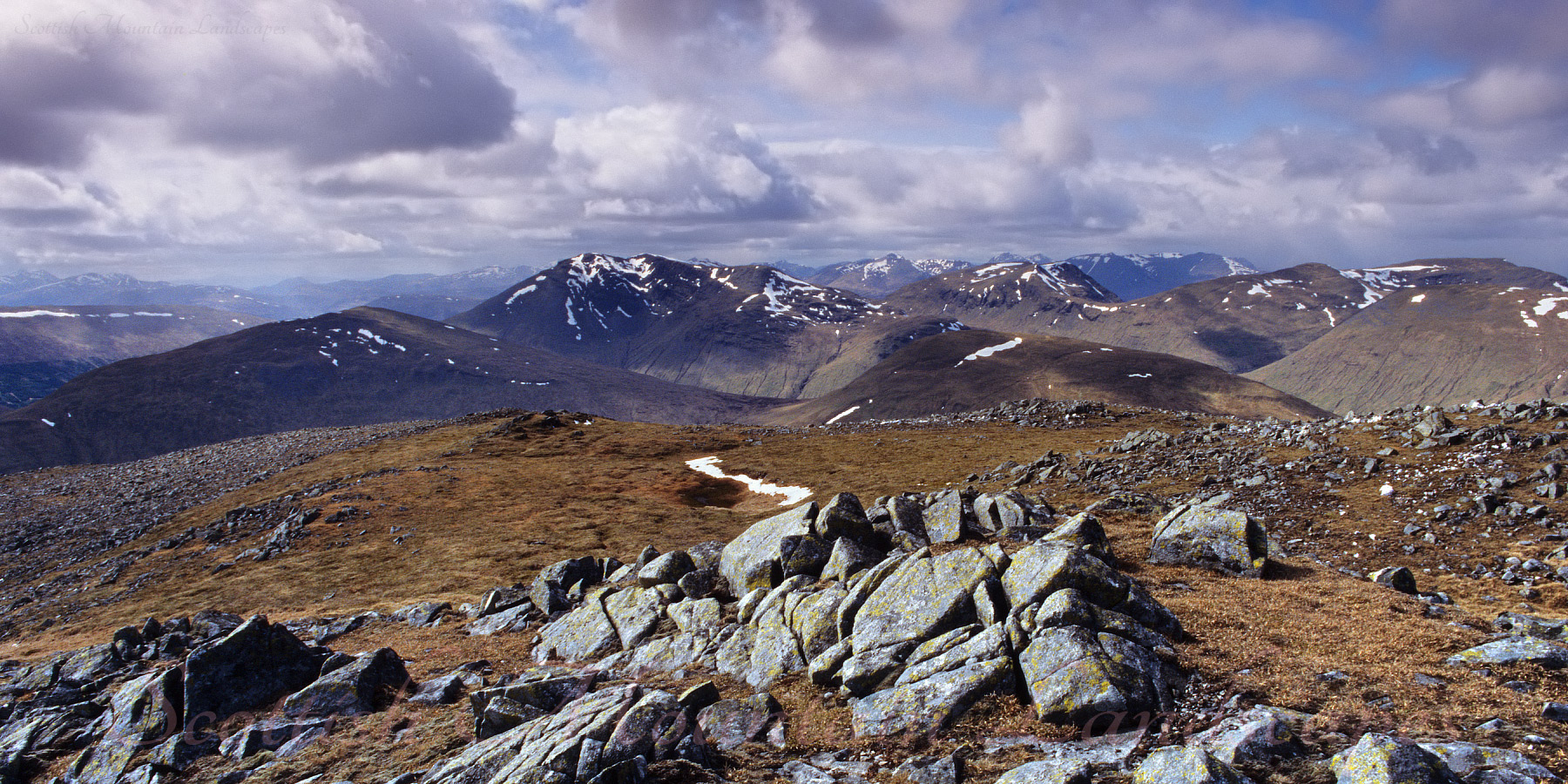 Click on the image to enlarge.
View North-west from the summit of Creag Mhòr.
The mountains in the middle distance are the Bridge of Orchy Hills. From L-R: Beinn Dòrain, Beinn an Dothaidh and Beinn Achaladair.
The mountains on the skyline right of centre are the peaks of the Black Mount. From L-R: Stob Ghabhar, Clach Leathad, Creise and Meall a' Bhùiridh.
Translations Of Gaelic Names:
| Gaelic Name | Translation |
| --- | --- |
| Creag Mhòr | Big Rock |
| Beinn Dòrain | From Gaelic dobhran - Hill of the Streamlet |
| Beinn an Dothaidh | Hill of the Scorching or Singeing |
| Beinn Achaladair | Possibly from early Celtic- hill of the field of hard water |
| Stob Ghabhar | Goat Peak |
| Clach Leathad | Stony Slope |
| Meall a' Bhùiridh | Hill of the Bellowing of Stags |