Loch Earn to Loch Lyon Gallery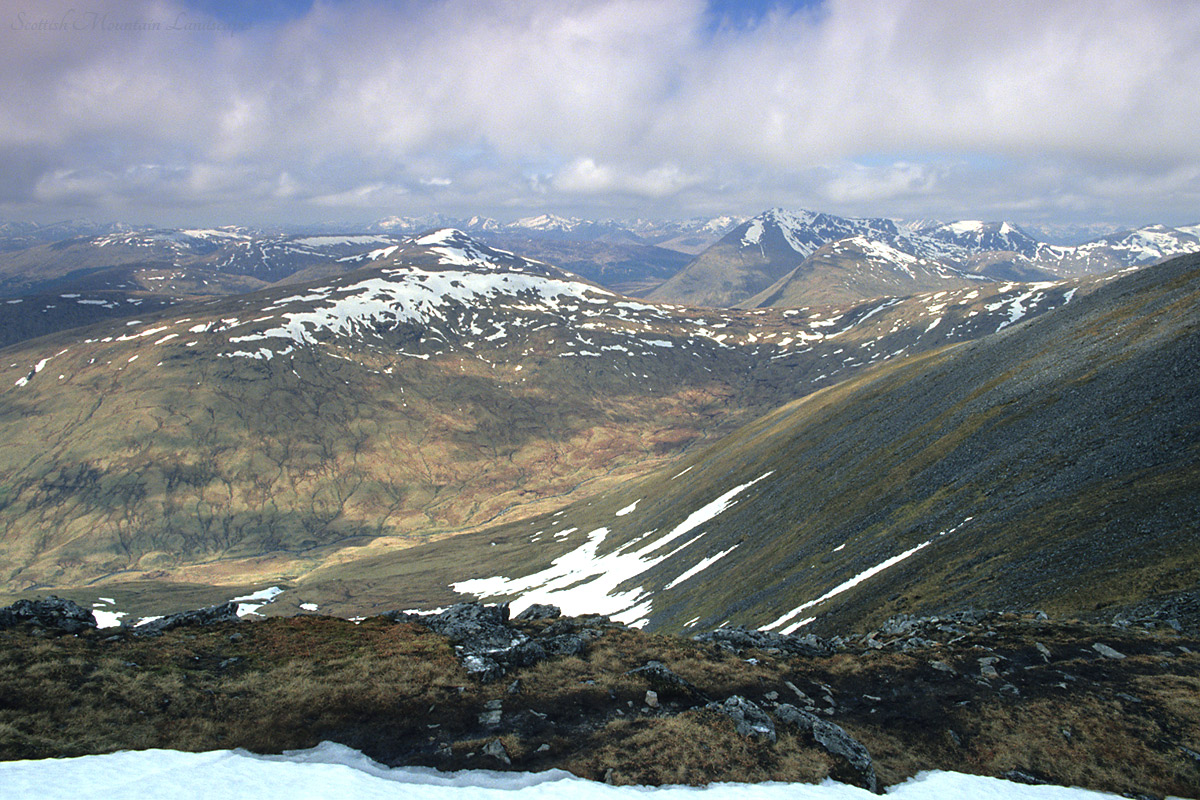 View north-west, from the summit ridge of Ben Challum. The flat-topped hill in the left foreground is Beinn Chaorach; Beinn Odhar is behind it.
In the right middle distance are the Bridge of Orchy Hills (L-R): Beinn Dòrain and Beinn an Dothaidh. In the middle background are the hills of the Black Mount.
Translations Of Gaelic Names:
| Gaelic Name | Translation |
| --- | --- |
| Ben Challum | Malcolm's Hill |
| Beinn Chaorach | Sheep Hill |
| Beinn Odhar | Dun-coloured Hill |
| Beinn Dòrain | Hill of the Streamlet |
| Beinn an Dothaidh | Hill of the Scorching or Singeing |