Loch Awe to Loch Long Panoramas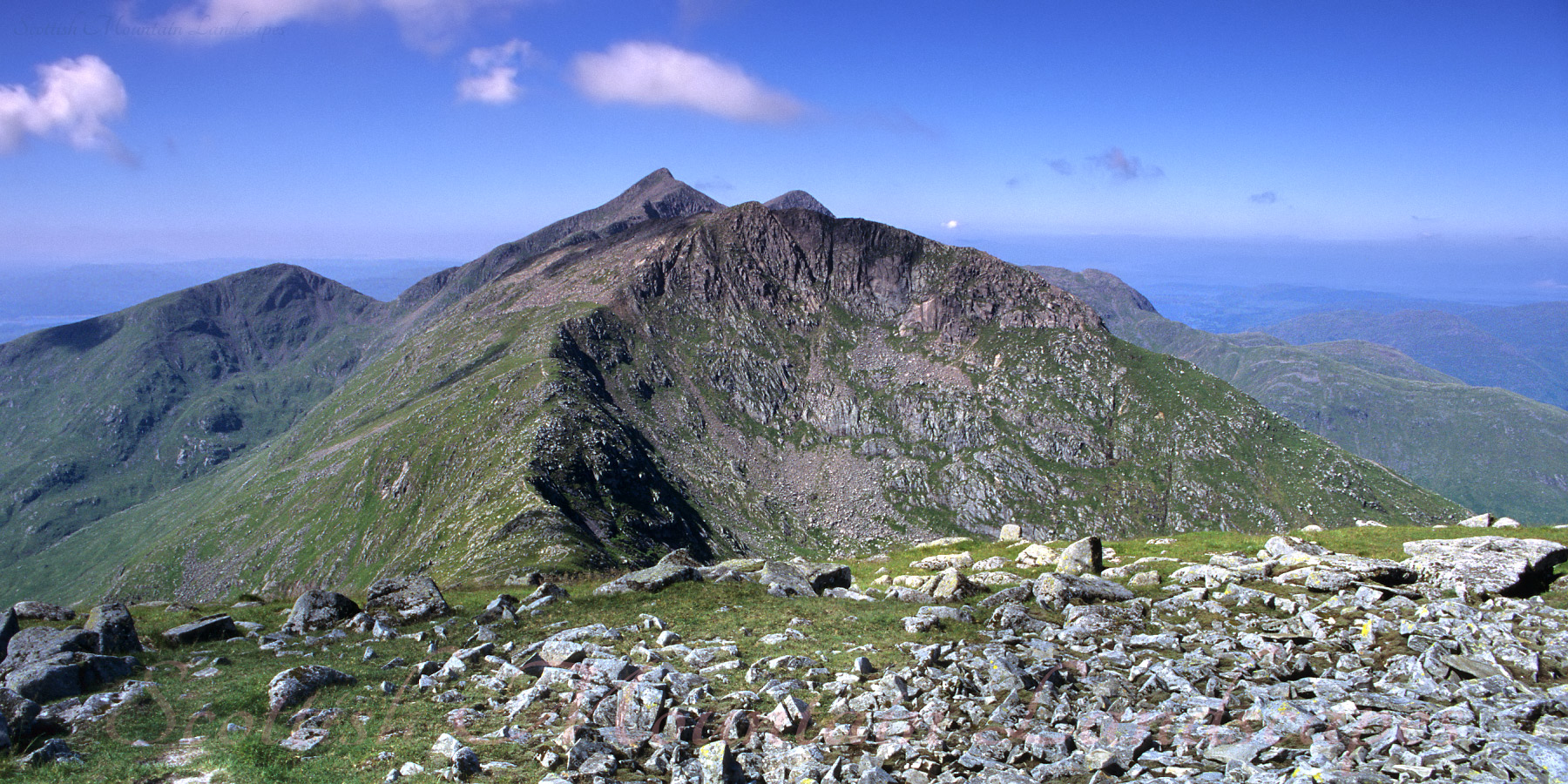 Click on the image to enlarge.
Ben Cruachan, from the summit of Stob Diamh.
Ben Cruachan is the pointed summit just to the left of centre; the other pointed summit just visible to the right is Stob Dearg / Taynuilt Peak.
On the left is Meall Cuanail; in the foreground is Drochaid Ghlas.
Translations Of Gaelic Names:
| Gaelic Name | Translation |
| --- | --- |
| Ben Cruachan | Stacky Hill |
| Stob Diamh | Peak of the Stag |
| Stob Dearg | Red Peak |
| Drochaid Ghlas | Green Bridge |