Loch Awe to Loch Long Panoramas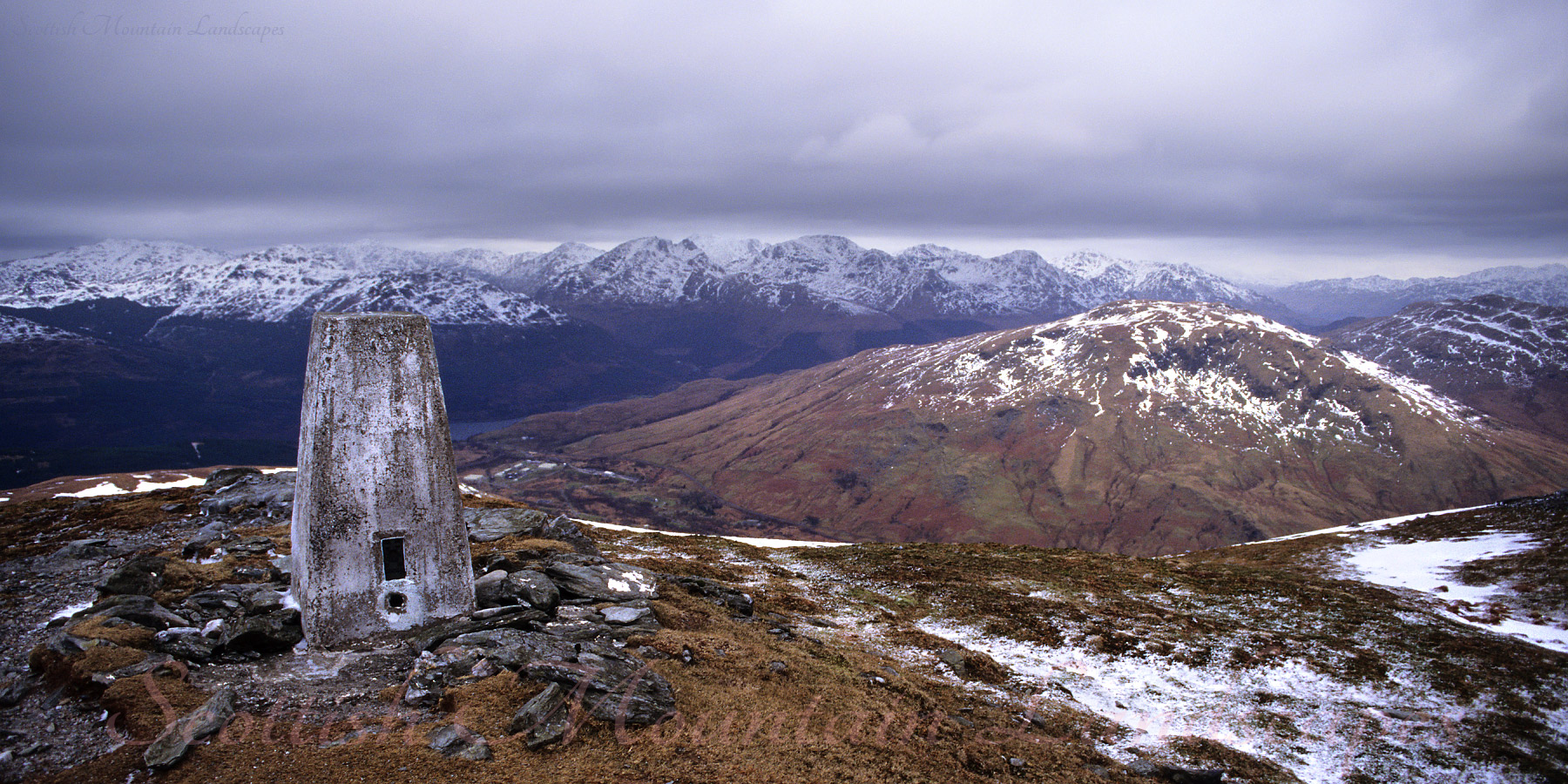 Click on the image to enlarge.
The Arrochar Alps, from the summit of Doune Hill in the Luss Hills.
From L-R: Ben Donich, The Brack, Beinn an Lochain, Beinn Luibhean, Ben Arthur (The Cobbler), Beinn Ime, Beinn Narnain, Ben Vane (Loch Sloy), A' Chrois and Ben Vorlich.
The hill in the middle distance to the right is Tullich Hill.
Translations Of Gaelic Names:
| Gaelic Name | Translation |
| --- | --- |
| Doune Hill | Hill of the Black Water |
| Ben Donich | Brown Hill |
| The Brack | Speckled Hill |
| Beinn an Lochain | Hill of the Little Loch |
| Beinn Luibhean | Hill of the Little Plant |
| Beinn Ime | Butter Hill |
| Ben Vane (Loch Sloy) | Middle Hill |
| A' Chrois | The Cross |
| Ben Vorlich | Hill of the Bay |