Loch Awe to Loch Long Panoramas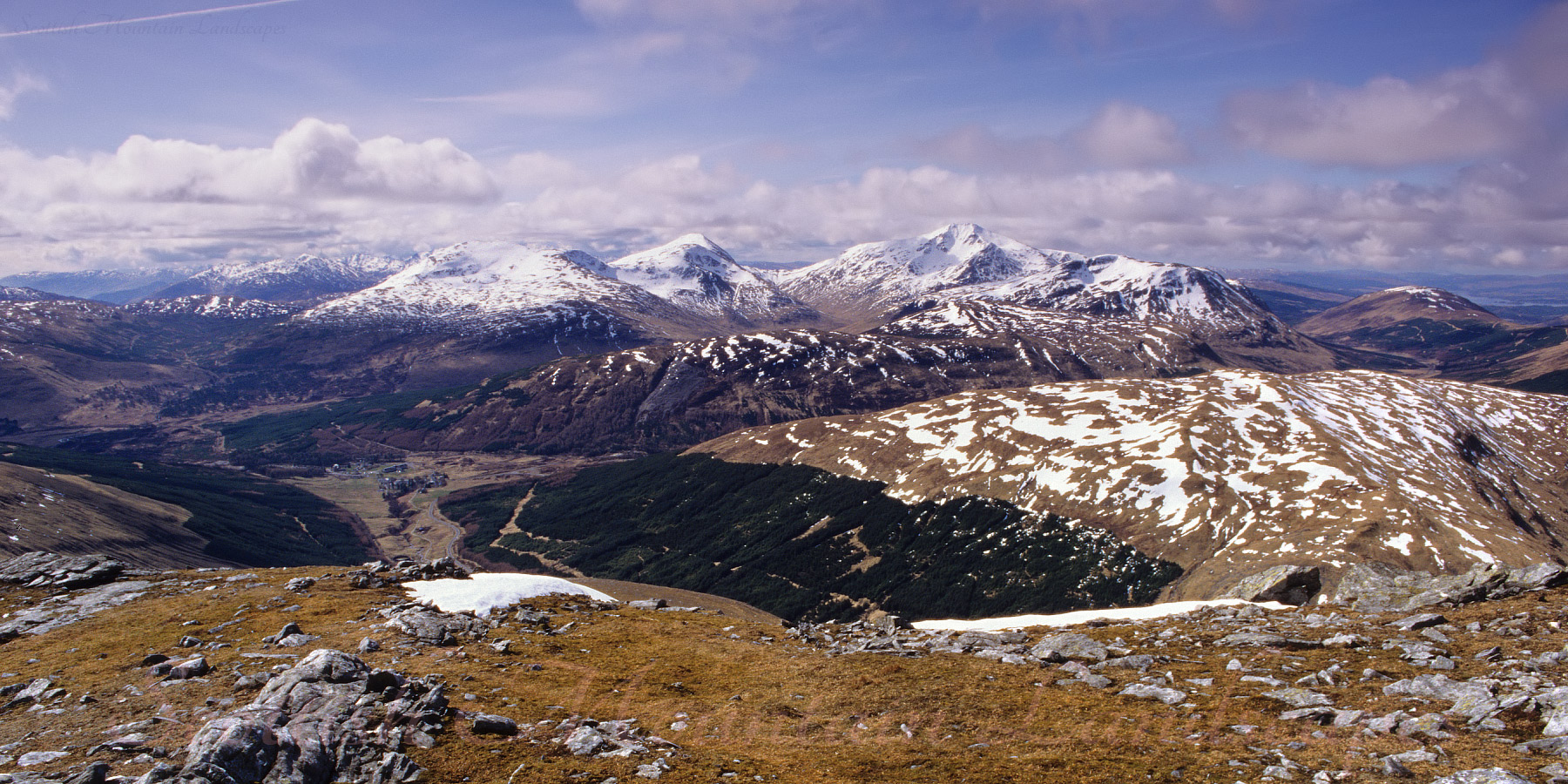 Click on the image to enlarge.
The Ben Lui group, from the summit of Beinn Odhar.
From left of centre in the middle distance are (L-R): Beinn Dubhchraig, Ben Oss, Ben Lui and Beinn Chuirn.
The mountains in the background just to the left of Beinn Dubhchraig are the Arrochar Alps (L-R): Ben Vorlich and Ben Vane (both Loch Sloy).
Translations Of Gaelic Names:
| Gaelic Name | Translation |
| --- | --- |
| Ben Lui | Calf Hill |
| Beinn Odhar | Dun-coloured Hill |
| Beinn Dubhchraig | Black-rock Hill |
| Ben Oss | Loch-outlet Hill |
| Beinn Chuirn | Cairn Hill |
| Ben Vorlich (Loch Sloy) | Hill of the Bay |
| Ben Vane (Loch Sloy) | Middle Hill |