Lochaber Gallery 2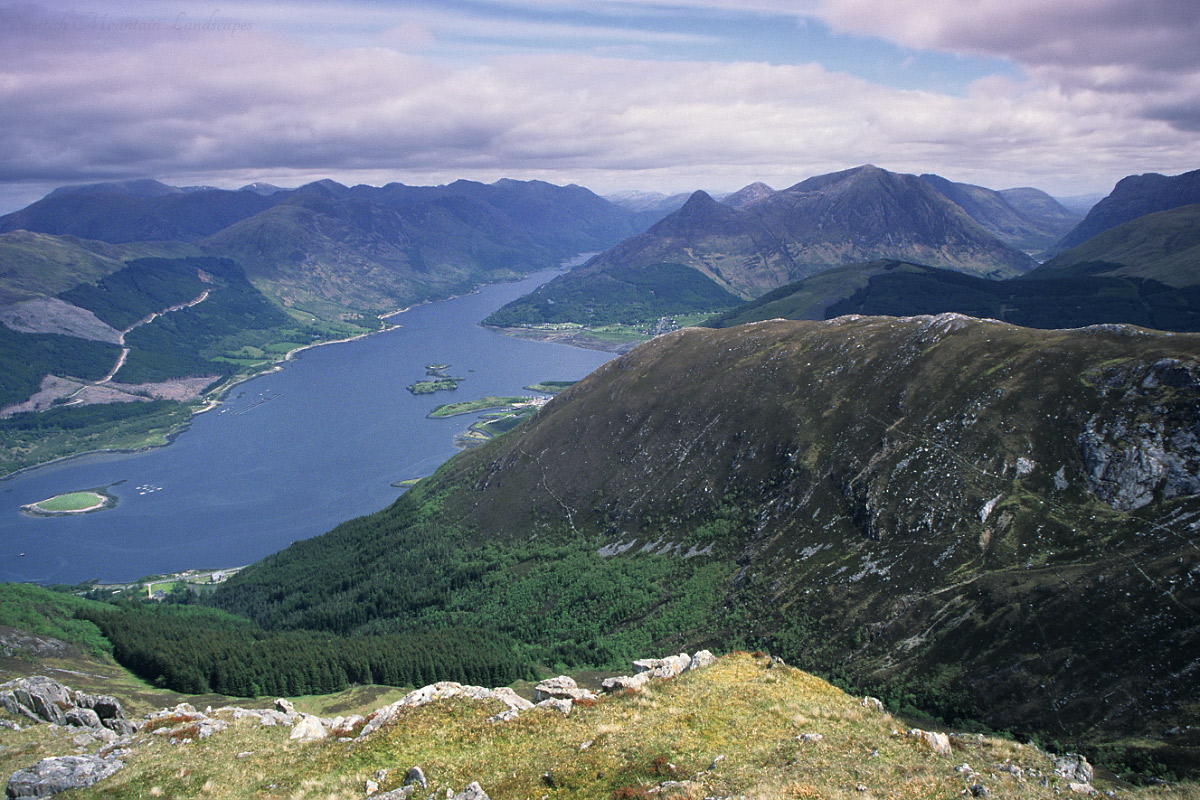 Loch Leven and Glen Coe, from the north ridge of Sgorr Dhearg (Beinn a' Bheithir).
The small pointed mountain in the centre behind Glencoe village is the Pap of Glencoe (Sgorr na Ciche); to the right is the Pass of Glencoe.
The mountains on the skyline to the left above Loch Leven are the peaks of the Mamore Ridge. Ben Nevis is the mountain to the extreme left with its summit in the clouds.
Translations Of Gaelic Names:
| Gaelic Name | Translation |
| --- | --- |
| Sgorr Dhearg | Red Peak |
| Beinn a' Bheithir | Hill of the Thunderbolt |
| Sgorr na Ciche | Peak of the Breast |
| Ben Nevis | possibly old Gaelic Venomous Hill |