Lochaber Gallery 1 Panoramas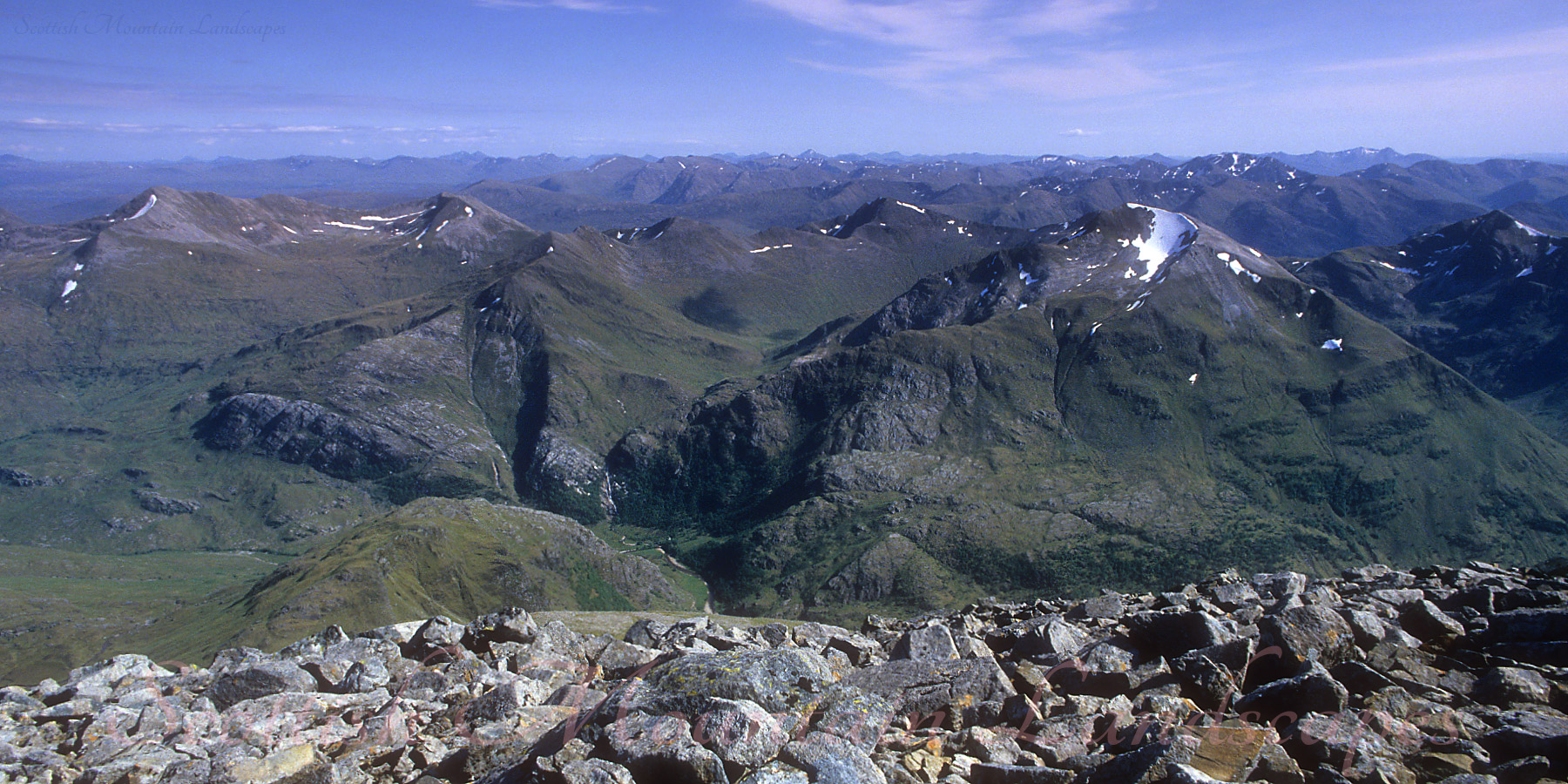 Click on the image to enlarge.
View south, from the summit of Ben Nevis.
In the foreground is Glen Nevis and the Water of Nevis. The two prominent mountains in the foreground are An Gearanach on the left, and Sgurr a' Mhàim. Steall Waterfall can be seen on the lower slopes of An Gearanach.
The next row of mountains in the middle distance are the Mamore Ridge. From L-R: Binnein Mòr, Na Gruagaichean, Stob Coire a' Chàirn, Am Bodach and Stob Bàn.
Can you identify the summits in this photo? Click here to see them...