Glencoe Gallery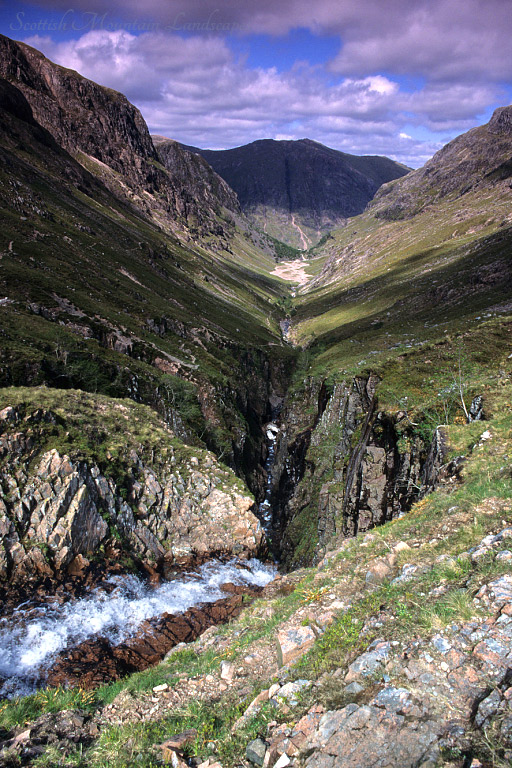 Coire Gabhail- "Lost Valley", looking back towards Glencoe. At this point, high above the valley floor, the Allt Coire Gabhail plunges into a deep gorge before disappearing beneath the valley floor.
In the distance are the remains of the huge landslide from Geàrr Aonach, which originally blocked the valley and formed the small loch.
The gorge of the Allt Coire Gabhail had a surprise of its own. Click on it to find out...