Glencoe Panoramas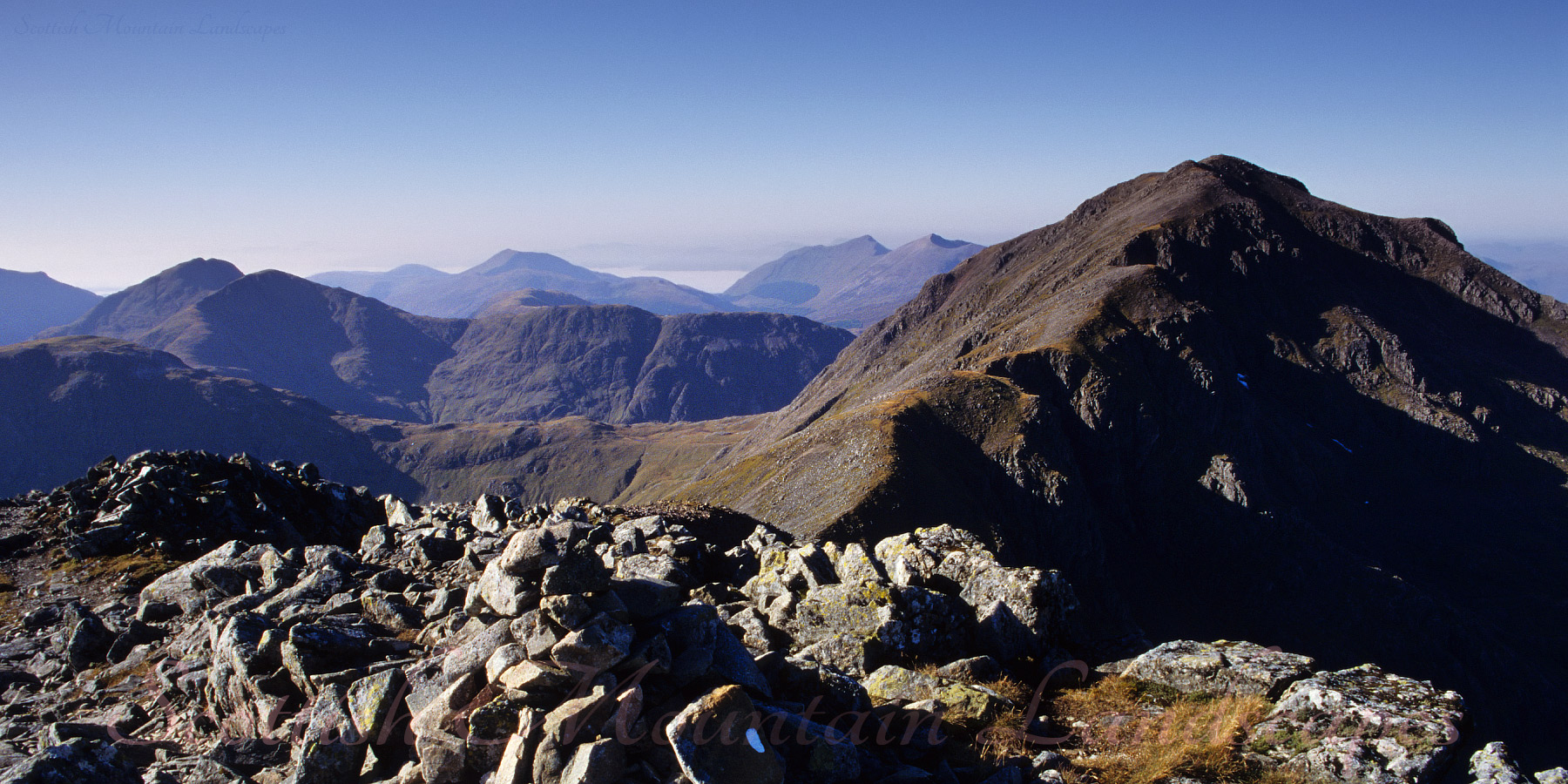 Click on the image to enlarge.
Bidean nam Bian, from the summit of Stob Coire Sgreamhach.
In the middle distance are (L-R): Sgurr na h-Ulaidh, Stob an Fhuarain and Meall Lighiche.
The prominent peaks in the centre background are (L-R): Fraochaidh and Beinn a' Bheithir (Sgorr Dhonuill and Sgorr Dhearg).
Translations Of Gaelic Names:
| Gaelic Name | Translation |
| --- | --- |
| Bidean nam Bian | Peak of the Mountains |
| Stob Coire Sgreamhach | Peak of the Fearful Corrie |
| Sgurr na h-Ulaidh | Peak of the Treasure |
| Stob an Fhuarain | Peak of the Springs |
| Meall Lighiche | Doctor's Hill |
| Fraochaidh | Heathery Hill |
| Beinn a' Bheithir | Hill of the Thunderbolt |
| Sgorr Dhonuill | Donald's Peak |
| Sgorr Dhearg | Red Peak |