Black Mount Panoramas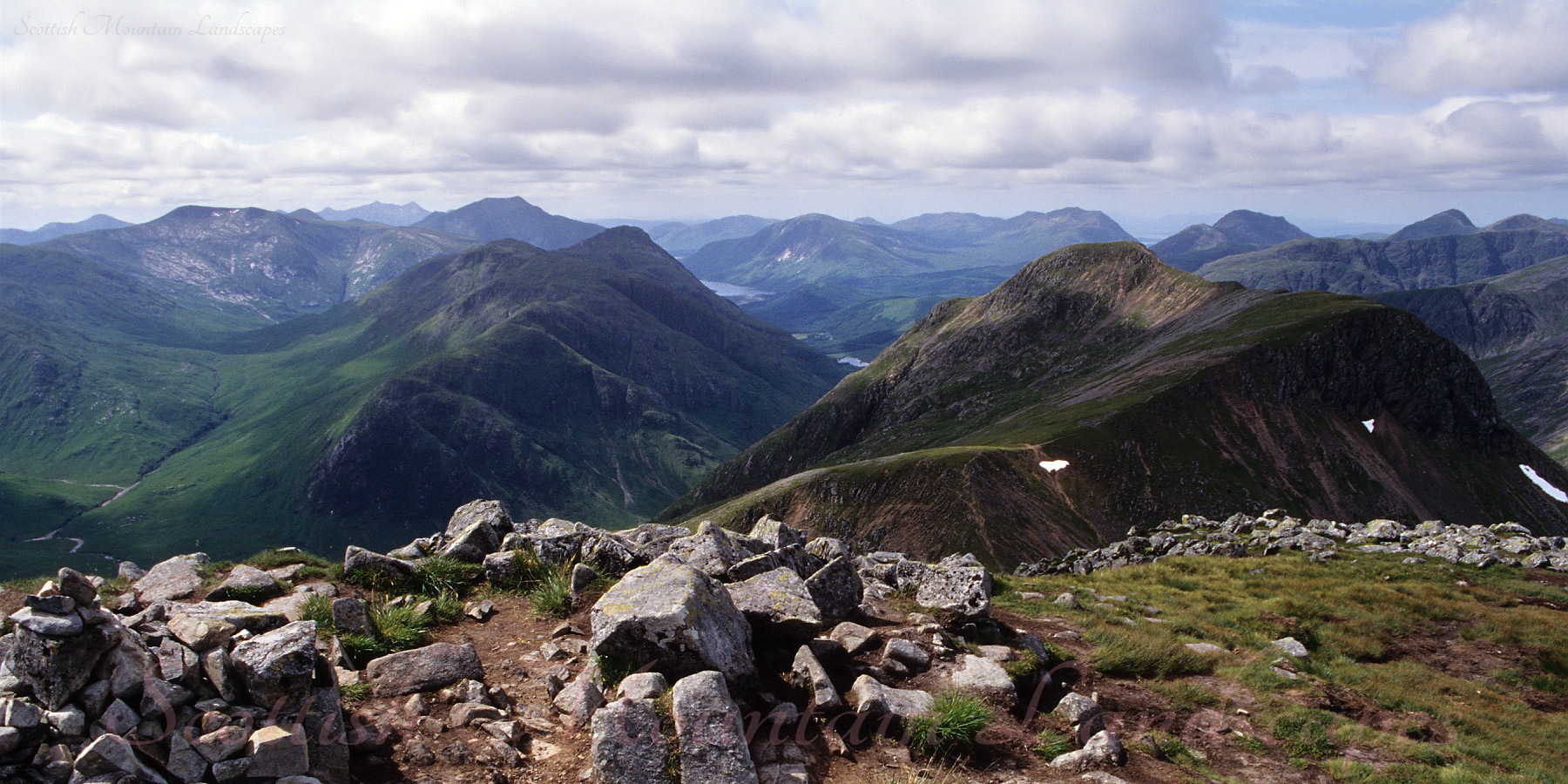 Click on the image to enlarge.
Looking south-west down Glen Etive from the summit of Stob na Doire, Buachaille Etive Mòr.
In the foreground to the right are the two summits at the south-west end of the Buachaille Etive Mòr ridge (L-R): Stob na Bròige and Stob Coire Altruim.
In the middle distance to the left is Stob Dubh in Glen Etive. In the background in the centre is Loch Etive, with Ben Starav on the left and Beinn Trilleachan on the right.
Translations Of Gaelic Names:
| Gaelic Name | Translation |
| --- | --- |
| Buachaille Etive Mòr | Big Herdsman of Etive |
| Stob na Bròige | Peak of the Shoe |
| Stob Dubh | Black Peak |
| Ben Starav | possibly Stout Hill with Small Head |
| Beinn Trilleachan | Hill of the Sandpipers |