Assynt and Coigach Panoramas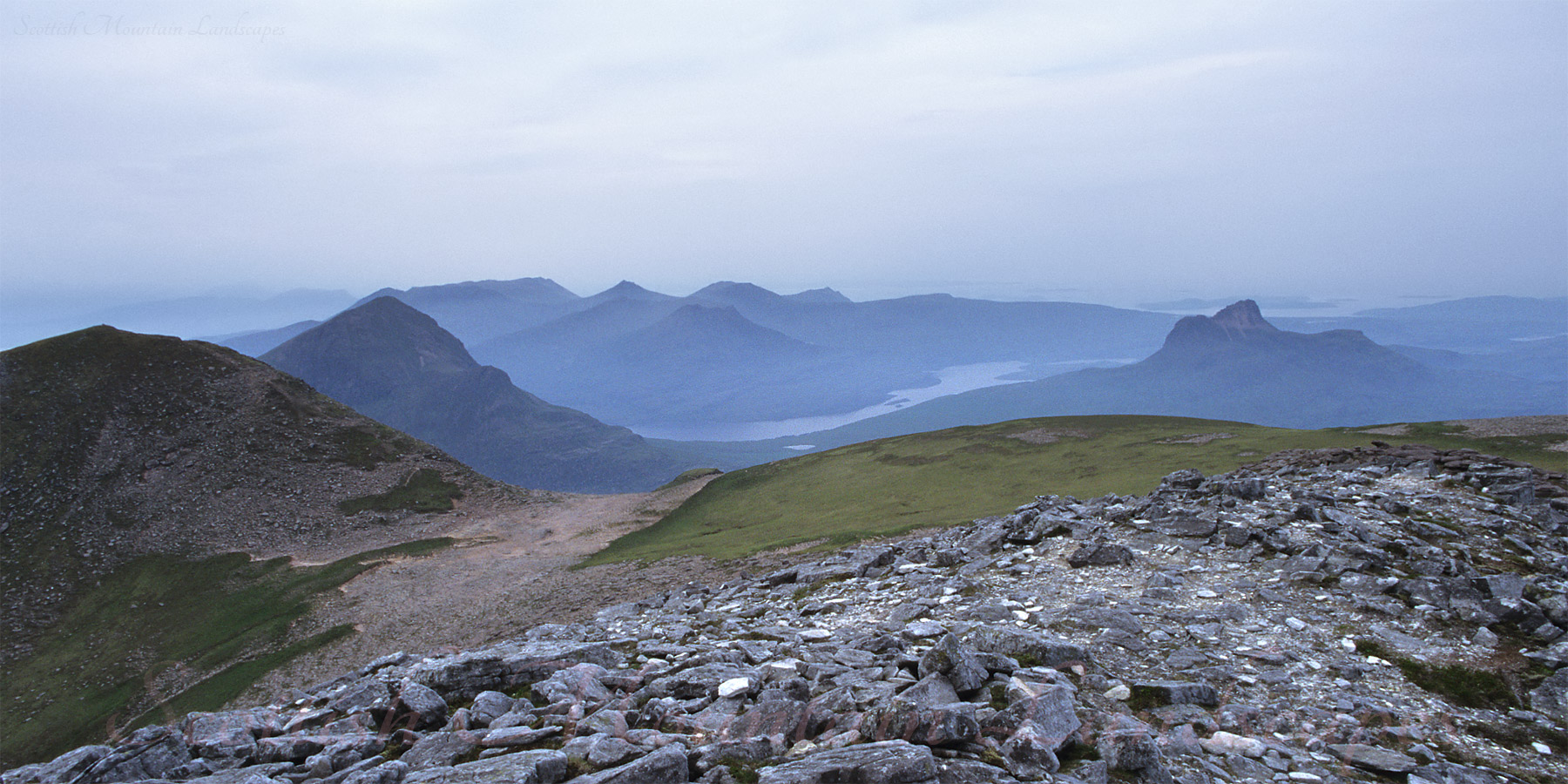 Click on the image to enlarge.
Looking south-west from the summit of Cùl Mòr, to Cùl Beag and Stac Pollaidh.
In the middle distance on the opposite side of Loch Lurgainn are (L-R): Beinn an Eòin and its north top, Sgòrr Tuath.
The peaks on the skyline are (L-R): Ben Mor Coigach and Sgùrr an Fhidhleir.
Translations Of Gaelic Names:
| Gaelic Name | Translation |
| --- | --- |
| Cùl Mòr | Big Back |
| Cùl Beag | Small Back |
| Stac Pollaidh | Peak of the Peat Moss |
| Beinn an Eòin | Hill of the Bird |
| Ben Mor Coigach | Gaelic Beinn Mhòr na Còigich - Big Hill of Coigach |
| Sgùrr an Fhidhleir | Peak of the Fiddler |