Ardgour to Ardnamurchan Gallery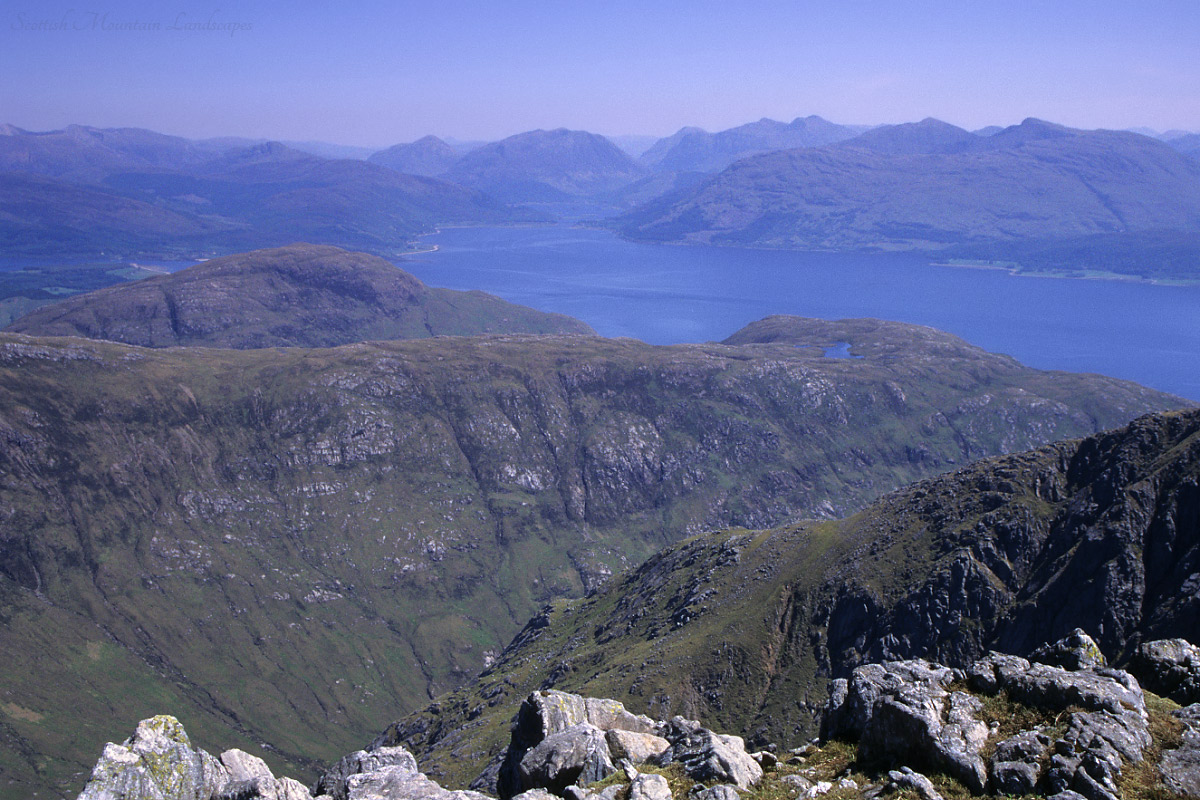 View east from the summit of Garbh Bheinn of Ardgour, over Druim an Iubhair and Loch Linnhe to Ballachulish.
On the skyline to the left are two of the Mamores (L-R): Sgurr a' Mhàim and Stob Bàn.
On the centre skyline, starting just left of centre are Garbh Bheinn (Loch Leven), Sgorr na Cìche (the Pap of Glencoe), Sgorr nam Fiannaidh, Aonach Dubh (one of the Three Sisters of Glencoe), Stob Coire nan Lochan and Bidean nam Bian.
The large mountain in the middle distance just right of centre is Beinn a' Bheithir: its two main summits are (L-R): Sgorr Dhearg and Sgorr Dhonuill.